In Memory
Joseph Whitaker Jr. VIEW PROFILE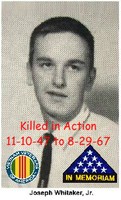 Obituary of Joseph L. Whitaker Jr.
11-10-47 to 8-29-67
Joseph passed away in Vietnam at the age of 20. He had been Missing In Action for about 3 months before official notice of his death was released by the Army. He was a gunner in a helicopter crew. A resident of The Dalles for 8 years. Husband of Victoria. Son of Mr. & Mrs. Joseph L. Whitaker Sr.; brother of Jimmy, The Dalles; grandson of Mr. & Mrs. A. L. Whitaker, Hillsboro. Full military rites for Joseph L. Whitaker Jr. SP-4, who died while serving with the Special Forces of the US Army at Ft. Lewis, Washington. The ceremonies at the Veteran's plot in the IOOF Cemetery in which 18 men will take part, will follow requiem mass. All of the participants in the cemetery rites, including that of casket bearers, will be military personnel. Requiem Mass will be offered 10 am Wednesday at St. Peter's Church. Msgr. Michael J. McMahon, celebrant. The Rosary will be recited 7:30 pm Tuesday at Smith Calloway Chapel. Military rites will follow at the Veterans' section at the Odd Fellows Cemetery.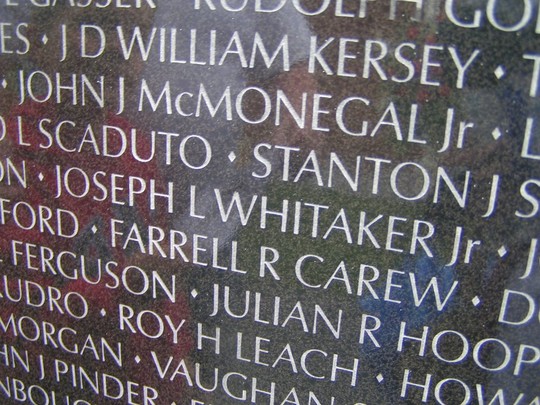 Click here to see Joseph's last Profile entry.